We power homes and businesses. Now, let us help power your future through our Power Systems Institute (PSI).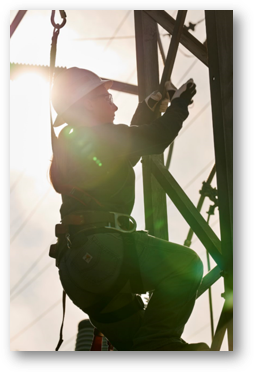 As one of the nation's largest electric utilities, FirstEnergy knows that it takes a large workforce of highly trained, dedicated and motivated men and women to deliver electricity safely and reliably to our customers.
For more than a decade, we have teamed up with local community colleges to train the next generation of top-quality, well-educated line workers and substation electricians for the electric utility industry.
PSI is a unique, two-year program that combines classroom learning with the hands-on training needed to open the door to opportunities in the electric industry. Students who successfully complete the program earn an associate degree.
PSI has helped more than 2,300 graduates take their careers to new heights. If you're interested – or know someone who is – request more information by calling 1-800-829-6801, and explore the links below.
To get started, attend an information session to learn more about the program and decide if a career as a line worker or substation electrician is right for you.

Learn more about PSI
General Information
For Interested Candidates
Additional Information