Potomac Edison Completes 2022 Service Reliability Projects to Enhance Electric System Reliability and Performance; Plans More in 2023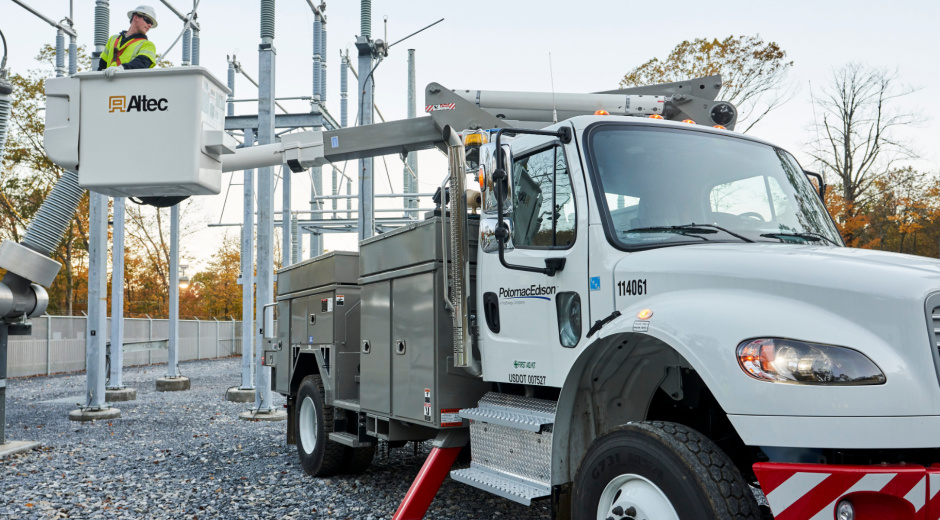 WILLIAMSPORT, Md., Feb. 8, 2023 -- Potomac Edison, a subsidiary of FirstEnergy Corp. (NYSE: FE), invested nearly $10 million in 2022 to complete service reliability projects that will help enhance electric service and minimize the impact of power outages for thousands of customers in Maryland. The company also received approval from the Maryland Public Service Commission to complete additional service reliability projects in 2023.
"Potomac Edison is continually investing in upgrades to our system that help us restore service to our customers faster following severe weather. The enhancements will also help reduce the number of momentary and sustained power outages our customers experience," said Linda Moss, president of FirstEnergy's Maryland operations.

Potomac Edison completed several distribution automation projects in 2022 that allow personnel to automatically switch customers to an adjacent power line during an outage. By tying customers to a second source of power, the impact of power outages for approximately 2,950 customers in the Beallsville, Boyds and McHenry areas was minimized last year. In 2023, Potomac Edison will complete two similar projects to help improve reliability for nearly 4,900 customers in the West Frederick, Frostburg and Finzel areas.
Additionally, Potomac Edison installed equipment called reclosers at eight substations throughout the Frederick, Williamsport and Mt. Airy areas last year that help protect the power lines that deliver electricity to customers. These devices can isolate a problem on one portion of a power line while keeping electricity flowing through the remainder of the line, minimizing the number of customers interrupted by outages. Potomac Edison personnel also can operate the new reclosers remotely to assist line workers in the field during power restoration activities.
The reclosers installed in 2022 will improve reliability for nearly 10,000 Potomac Edison customers. In 2023, Potomac Edison plans to install fourteen more reclosers that will improve service for customers in Williamsport, Cumberland, Frederick, Hancock and Oakland counties.
Lastly, each year, Potomac Edison makes a proactive effort to replace aging underground cable with a more reliable type of cable. In 2022, the company replaced more than 30 miles of cable, improving reliability for individual customers and the overall electric system. In 2023, Potomac Edison plans to replace approximately fifty miles of older underground cable.
Potomac Edison serves about 275,000 customers in all or parts of Allegany, Carroll, Frederick, Garrett, Howard, Montgomery, and Washington counties in Maryland and 151,000 customers in the Eastern Panhandle of West Virginia. Follow Potomac Edison at www.potomacedison.com, on Twitter @PotomacEdison, and on Facebook at www.facebook.com/PotomacEdison.
FirstEnergy is dedicated to integrity, safety, reliability and operational excellence. Its 10 electric distribution companies form one of the nation's largest investor-owned electric systems, serving customers in Ohio, Pennsylvania, New Jersey, West Virginia, Maryland and New York. The company's transmission subsidiaries operate approximately 24,000 miles of transmission lines that connect the Midwest and Mid-Atlantic regions. Follow FirstEnergy online at www.firstenergycorp.com and on Twitter @FirstEnergyCorp.
News Media Contact: Hannah Catlett, (440) 554-5346 or Investor Contact: Irene Prezelj, (330) 384-3859