Mon Power Adds New Line and Substation Employees from Power Systems Institute Training Program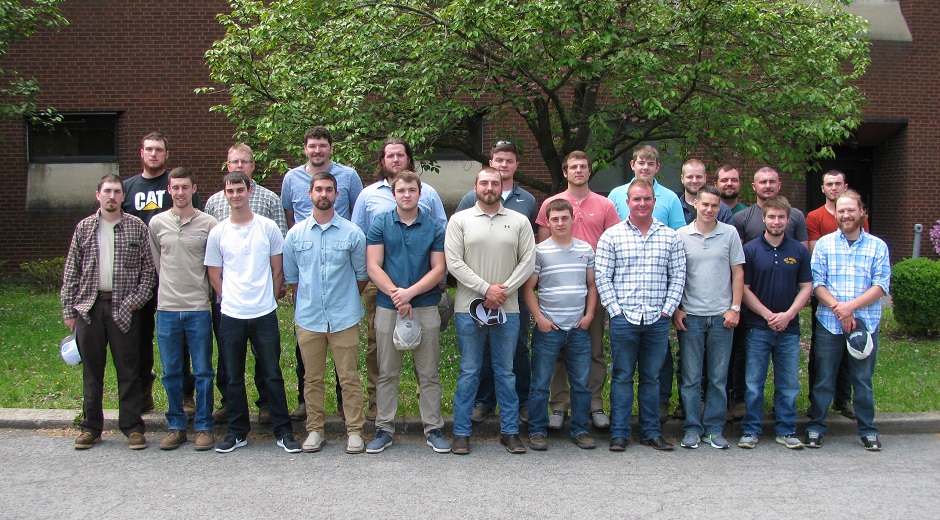 FAIRMONT, W.Va., June 14, 2018 -- Mon Power, a subsidiary of FirstEnergy Corp. (NYSE: FE), has hired 22 new line and substation employees from the Power Systems Institute (PSI) training program as part of its ongoing efforts to enhance service reliability for customers in West Virginia.
The new employees include 18 line workers and 4 new substation electricians who are recent graduates of the company's Power Systems Institute (PSI), a utility training partnership established in 2012 with Pierpont Community & Technical College in Fairmont, W.Va.
"The PSI program continues to provide a well-trained, highly skilled workforce to meet our needs in West Virginia," said Holly Kauffman, president of FirstEnergy's West Virginia Operations. "The new graduates will work shoulder-to-shoulder with our veteran linemen and substation personnel providing safe, reliable electric service to our customers."
The new Mon Power lines employees with work locations and hometowns are:
Clarksburg – Chazz Jones, West Union; Donald Pethtel, III, Jane Lew
Elkins – Scott Tacy, Beverly
Gassaway – Nathan Shafer, Napier
Harrisville – Clayton Stunkard, Pennsboro
Hinton – Lawson Patterson, Meadow Bridge
Marlinton – David Kiner, Marlinton
Morgantown – Nathaniel Bolinger, Albright; Michael Poe, Bruceton Mills; Dalton Russell, Fairmont
Parkersburg – Tyler Berry, Washington; Trenton Bills, St. Marys; Jonathan Cain, Parkersburg; Darren Townsend, Mineral Wells
Sistersville – Jerrod Longwell, Middlebourne
Spencer – Austin Dobbins, Left Hand
Weston-Buckhannon – Alex Clutter, Diana
White Hall – Mark Freed, Bridgeport.
The new Mon Power substation employees with work location and hometowns are:
Clarksburg – Travis Hawley, Morgantown
Parkersburg – Brent Ash, Cutler, Ohio; Daniel Raper, Washington
White Hall – Logan Hamilton, Fairview.
PSI is an award-winning, two-year educational program originally developed by FirstEnergy in 2000 to help prepare the company's next generation of utility line and substation workers.
The PSI curriculum requires two-and-a-half days each week spent at Pierpont Community & Technical College completing academic course work with the remainder of the week spent at a Mon Power training facility in White Hall, W.Va., focusing on safe work practices and procedures in the electrical environment. Ultimately, students earn an associate of applied science degree in Electric Utility Technology.
Since the program was developed in 2000, FirstEnergy has hired 1,315 line workers and 419 substation personnel who completed PSI programs in Ohio, Pennsylvania, Maryland, New Jersey and West Virginia.
For information about how to enroll in the PSI program, call 1-800-829-6801, or go to www.firstenergycorp.com/psi.
Mon Power serves about 385,000 customers in 34 West Virginia counties. Visit FirstEnergy on the web at www.firstenergycorp.com and follow Mon Power on Twitter @MonPowerWV.
FirstEnergy is dedicated to safety, reliability and operational excellence. Its 10 electric distribution companies form one of the nation's largest investor-owned electric systems, serving customers in Ohio, Pennsylvania, New Jersey, West Virginia, Maryland and New York. The company's transmission subsidiaries operate more than 24,000 miles of transmission lines that connect the Midwest and Mid-Atlantic regions. Follow FirstEnergy on Twitter @FirstEnergyCorp or online at www.firstenergycorp.com.
Editor's Note: Photos of FirstEnergy's Power Systems Institute training program are available for download on Flickr.
CONTACT: News Media Contact: Todd Meyers, (724) 838-6650