Maryland Public Service Commission Approves New Rates for Potomac Edison's Maryland Customers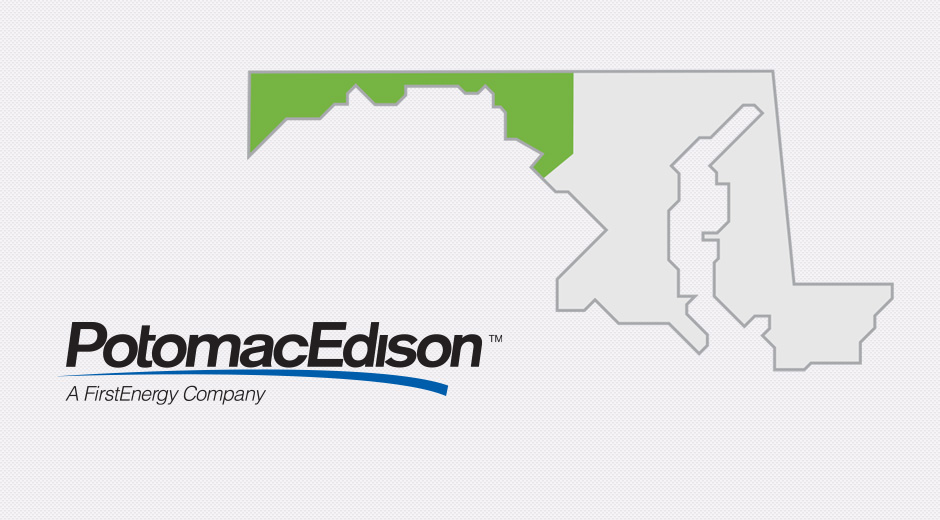 Customers will continue to pay the lowest electric rates among state's investor-owned regulated electric companies
WILLIAMSPORT, Md., Oct. 23, 2023 -- To help prevent lengthy service disruptions during severe weather and meet the energy demands of a rapidly growing population, the Maryland Public Service Commission (PSC) has reviewed and approved new base distribution rates for Maryland customers of Potomac Edison, a FirstEnergy Corp (NYSE: FE) subsidiary.
The $28 million rate adjustment will build upon service reliability enhancements made in recent years by providing:
Ongoing tree trimming to help prevent tree-related equipment damage, which is a leading cause of power outages.
Thorough inspections of lines, poles and substations, including the use of helicopters and technology to identify issues that cannot be seen from the ground or by eye.
Critical maintenance of newly installed equipment that helps prevent or minimize the impact of power outages, particularly during severe weather. By the end of 2023, the company will have installed dozens of reclosers that allow crews to isolate a problem on one portion of a power line while keeping electricity flowing through the rest of the line.
Don McGettigan, acting president of FirstEnergy's Maryland operations: "As the population has grown across our Maryland service area, so has the demand for electricity, especially as customers adopt electrification tactics in their homes and businesses. Our company's continued investments in the energy distribution system will help us deliver on our commitment to providing dependable and affordable electricity to homes, businesses and communities."
Potomac Edison customers will continue to pay the lowest electric rates among Maryland's investor-owned regulated electric distribution companies. The updated rates in the Oct. 18 order from the PSC went into effect and are now active. The bill impact of the newly approved rates will be partially offset at the beginning of 2024 by a decrease in the Electric Distribution Investment Surcharge (EDIS), resulting in a 3.5 percent overall increase – or $4.62 monthly – for the average Potomac Edison residential customer using 1,000 kilowatt hours per month.
Potomac Edison has grown significantly in the last five years, now serving approximately 20,000 more Maryland customers than it did during its last base distribution rate review in 2018. Prior to that rate update, the company did not increase its base rate for nearly 25 years. The company currently provides power to about 285,000 customers in all or parts of Allegany, Carroll, Frederick, Garrett, Howard, Montgomery and Washington counties. Potomac Edison also serves about 151,000 customers in the Eastern Panhandle of West Virginia who are unaffected by the rate review.
Potomac Edison continues efforts to keep costs manageable for customers. To help customers manage their bills, Potomac Edison offers an average payment plan, special payment plans and access to energy assistance programs. For more information, please visit www.firstenergycorp.com/billassist. To learn more about energy efficiency products and programs to help save money, visit www.energysavemd.com.
Investor Note: For additional information on the filing, visit the new IR - Regulatory Corner in the "Investor Materials" section of the FirstEnergy website at www.investors.firstenergycorp.com.
Follow Potomac Edison at www.potomacedison.com, on Twitter @PotomacEdison, and on Facebook at facebook.com/PotomacEdison.
FirstEnergy is dedicated to integrity, safety, reliability and operational excellence. Its 10 electric distribution companies form one of the nation's largest investor-owned electric systems, serving customers in Ohio, Pennsylvania, New Jersey, West Virginia, Maryland and New York. The company's transmission subsidiaries operate approximately 24,000 miles of transmission lines that connect the Midwest and Mid-Atlantic regions. Follow FirstEnergy online at www.firstenergycorp.com and on Twitter @FirstEnergyCorp.
News Media Contact: Hannah Catlett, (440) 554-5346 or Investor Contact: Irene Prezelj, (330) 384-3859