FirstEnergy Foundation Presents "Gifts of the Season" Totaling $50,000 to Charitable Organizations in West Penn Power and Penn Power Service Areas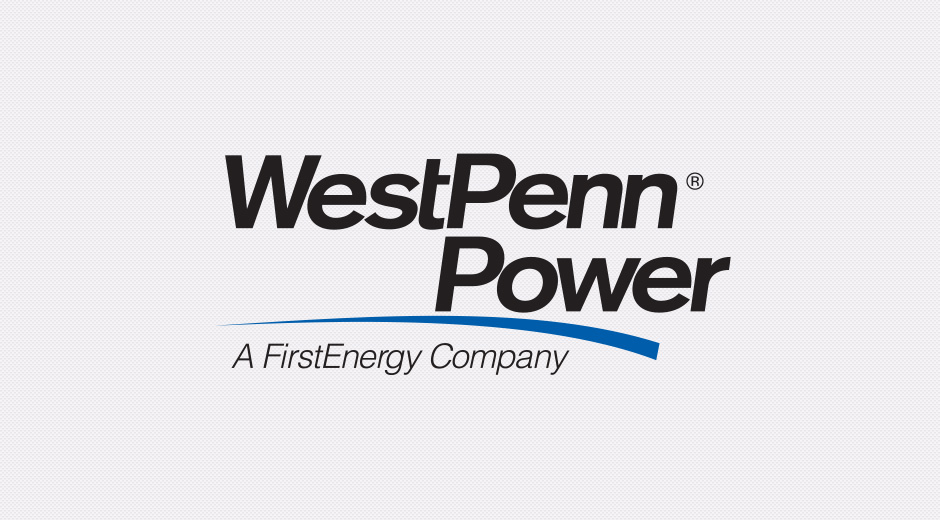 Gifts are part of the FirstEnergy Foundation's annual holiday philanthropic campaign
GREENSBURG, Pa., Jan. 27, 2023 -- The FirstEnergy Foundation has granted surprise "Gifts of the Season" totaling $50,000 to three local nonprofits that are working to make lives better in communities within the West Penn Power and Penn Power service areas.
The recipients of this year's gifts are organizations that provide support services to underserved and vulnerable individuals of all ages across western and central Pennsylvania:

ACRES Project in State College, Centre County ($20,000) – The gift will help Adults Creating Residential & Employment Solutions (ACRES) fulfill its mission to foster independence, self-advocacy, social opportunities and work/life skills for adults with autism. Among a variety of program offerings, participants can choose to work at the ACRES House on Bernel Road to grow microgreens in the aquaponic greenhouse to sell at local farmers markets or create handcrafted soaps, personalized coffee mugs and embroidery in the artisan workshop to sell at local craft fairs and on the ACRES Artisan online marketplace.
The Military Community Support Project (MCSP), Allegheny County ($20,000) – The project's mission is to promote and support the best work being done in service of regional veterans and the military community. The MCSP works to build better relationships between ordinary citizens and the military community and to support the military community, particularly with emerging needs. The project has sponsored events such as Military Family Appreciation Day at Kennywood Park and helped promote career fairs for veterans.
New Castle Public Library in New Castle, Lawrence County ($10,000) – The library's mission is to inspire lifelong learning and to fulfill the educational, recreational and informational needs of the community. For more than 100 years, the New Castle Public Library has introduced new programs and services to help residents of Lawrence County navigate the challenges of life. The library is located at 207 E. North Street and serves an increasingly diverse population.
"We're proud to support these organizations because their missions align with our commitment to a diverse, equitable and inclusive workplace where everyone feels safe, valued, included and respected," said Scott Wyman, president of FirstEnergy's Pennsylvania operations. "The winners were chosen by FirstEnergy External Affairs employees who identified organizations in their local areas that do extraordinary work to strengthen the community and enhance the lives of vulnerable and underserved populations."
Photos of FirstEnergy's annual "Gifts of the Season" check presentations are being shared on social media using the hashtag #GiftsofFE. Since its inception in 2016, the campaign has awarded more than $500,000 to organizations that work to strengthen communities.
West Penn Power serves approximately 725,000 customers in 24 counties within central and southwestern Pennsylvania. Follow West Penn Power on Twitter @W_Penn_Power and on Facebook at www.facebook.com/WestPennPower.
Penn Power serves more than 160,000 customers in all or parts of Allegheny, Beaver, Butler, Crawford, Lawrence and Mercer counties in western Pennsylvania. Follow Penn Power on Twitter @Penn_Power, on Facebook at www.facebook.com/PennPower, and online at www.pennpower.com.
The FirstEnergy Foundation is funded solely by FirstEnergy Corp. (NYSE: FE) and provides support to tax-exempt nonprofits, including health and human services agencies, educational organizations, cultural and arts programs and institutions, and civic groups in areas served by FirstEnergy's 10 electric operating companies and in areas where the company conducts business.
FirstEnergy is dedicated to integrity, safety, reliability and operational excellence. Its 10 electric distribution companies form one of the nation's largest investor-owned electric systems, serving customers in Ohio, Pennsylvania, New Jersey, West Virginia, Maryland and New York. The company's transmission subsidiaries operate approximately 24,500 miles of transmission lines that connect the Midwest and Mid-Atlantic regions. Visit FirstEnergy online at www.firstenergycorp.com and follow FirstEnergy on Twitter @FirstEnergyCorp.
Editor's Note: Photos of the Gifts of the Season being presented to organizations by FirstEnergy representatives are available for download on Flickr.
CONTACT: News Media Contact: Todd Meyers, (724) 838-6650; Investor Contact: Irene Prezelj, (330) 384-3859