FirstEnergy Corp. Donation Brings New Pop-Up Library to Greater Akron
Electric vehicle will serve as a mobile Akron-Summit County Public Library starting in spring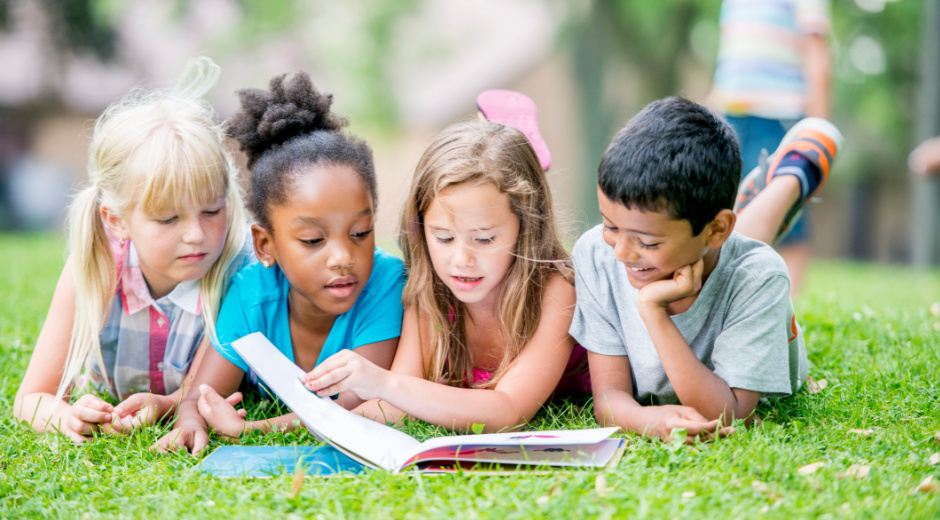 AKRON, Ohio – FirstEnergy Corp. (NYSE: FE) has donated nearly $46,000 to the Akron-Summit County Public Library (ASCPL) to fund a customized electric vehicle that will function as a pop-up library in the greater Akron area beginning this spring.
The three-wheeled vehicle, called an eTuk, will serve as a mobile library for residents, especially children, who may not have easy access to the library's main branches. It will travel to local schools, parks and community events to provide educational resources, reading materials and other library services to those who need it most.
"This pop-up library will allow us to reach more people and expand our outreach efforts in an innovative and fresh way," said Pam Hickson-Stevenson, executive director of the ASCPL. "We appreciate FirstEnergy's commitment to our community by supporting this initiative to expand access to literacy services for people of all ages."
Visitors to the mobile library will be able to browse or check out a selection of books and materials, sign up for a library card and learn more about library resources and services from staff. The books will range from children's picture books to young adult novels and popular fiction and nonfiction for adults. Patrons can pick out a book using their library card, and the library staff will scan it using a tablet.
"We are proud to support the ASCPL and its efforts to bring its services directly to the community through the creation of a pop-up library," said Lorna Wisham, FirstEnergy's vice president of corporate affairs and community involvement. "This donation aligns with our mission to empower communities and help advance their educational and cultural initiatives, while also reducing our carbon footprint locally with the use of an electric vehicle."
FirstEnergy has long supported the ASCPL and other local literacy programs. With a $50,000 grant from the FirstEnergy Foundation at the peak of coronavirus pandemic, the Progressive Alliance Community Development Corporation teamed up with the ASCPL to launch a program that lends internet hotspots and smart-spots to residents across greater Akron. The program helped bridge the digital divide for children learning through online classrooms and employees working at home during the pandemic. Additionally, FirstEnergy recently leveraged its sports sponsorship with the Cleveland Cavaliers to host free Scholastic Book Fairs for more than 500 children in Akron Public Schools this winter.
The ASCPL serves more than 377,000 residents in Summit County and is committed to providing access to a wide range of educational and cultural resources. For more information on the ASCPL and its programs, visit www.akronlibrary.org.
FirstEnergy is dedicated to integrity, safety, reliability and operational excellence. Its 10 electric distribution companies form one of the nation's largest investor-owned electric systems, serving customers in Ohio, Pennsylvania, New Jersey, West Virginia, Maryland and New York. The company's transmission subsidiaries operate approximately 24,000 miles of transmission lines that connect the Midwest and Mid-Atlantic regions. Follow FirstEnergy online at www.firstenergycorp.com and on Twitter @FirstEnergyCorp.
CONTACT: News Media Contact: Lauren Siburkis, (330) 203-8850, or Investor Contact: Irene Prezelj, (330) 384-3859