Diversity Initiatives Help Minority-Owned Businesses Expand & Thrive
Beyond JCP&L's own workforce, the diversity of its suppliers is a key DE&I program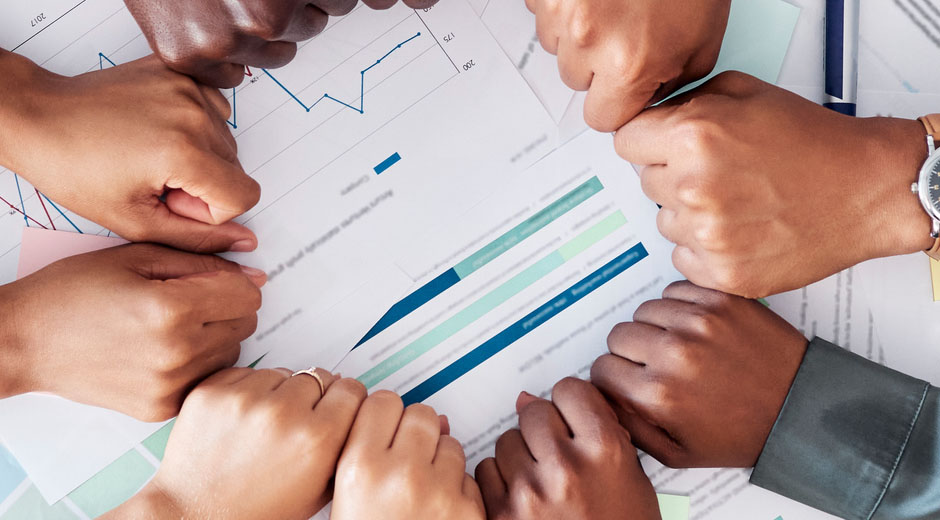 A successful diversity, equity and inclusion (DE&I) program is about more than just having a workforce that represents the communities you serve. At Jersey Central Power & Light (JCP&L), it's about who you do business with, as well.
Learn more about FirstEnergy's commitment to DE&I at bit.ly/FirstEnergyDEI.
While service, quality and competitive pricing continue to be the driving force in the marketplace, JCP&L and its parent company FirstEnergy remain committed to developing a diverse workforce by recruiting and retaining talented employees and vendors from a variety of backgrounds. In particular, FirstEnergy's supplier diversity program provides opportunities in a competitive environment for small, woman-owned; minority-owned; HUBZone; veteran-owned; and/or service-disabled veteran-owned businesses.
Learn more about FirstEnergy's supplier diversity program at bit.ly/FESupplierDiversity.
JCP&L president Jim Fakult was recognized this month by the New Jersey Supplier Diversity Development Council (SDDC) with their SDDC Economic Impact Award. The council, made up of representatives from utilities, prime suppliers and advocacy groups such as the African American, Hispanic and Veterans chambers of commerce, presented the award in recognition of Fakult's "demonstrated commitment to the economic growth and development of diverse businesses in the State of New Jersey."
Last year, JCP&L spent $26.9 million with diverse suppliers, nearly 30% of the utility's overall spend for 2022. That share leads all FirstEnergy subsidiaries, which, collectively with the corporate parent company, spent more than $423 million with diverse suppliers in 2022 – an increase of nearly $100 million from 2021.
In New Jersey, one of those minority-owned businesses is Milhouse Engineering, an active member of the National Society of Black Engineers. Launched as a civil and structural engineering firm in 2001, the Chicago-based company began making its mark in the Midwest, winning contracts for the O'Hare International Airport runway reconstruction and several municipal projects.
As the firm looked to expand east, it found opportunity through FirstEnergy's supplier diversity program in October 2022. With industrial expansion growing along the banks of the Raritan River, JCP&L began a program to upgrade substations in north-central New Jersey. Milhouse was selected to help lead these projects.
"We live our values of active diversity, constant quality, fierce integrity and intentional safety, and we feel these qualities support what FirstEnergy is all about," said Mark Slezak, the northeast chief regional officer at Milhouse Engineering.
Since March 2023, Milhouse Engineering has supported 22 significant substation reliability projects, ranging from substation relay upgrades to transformer designs and station battery replacements. With JCP&L advancing to the engineering phase for New Jersey Clean Energy Corridor projects that will connect offshore-generated wind power to the electric grid, that number has the potential to grow.
"Milhouse's work so far with JCP&L comes with an added commitment to New Jersey, where they've opened a local office and are actively recruiting to grow their team," said Jason Schuler, supervisor of Transmission project management at FirstEnergy. "We value our supplier diversity and look forward to future opportunities with them."
FirstEnergy's supplier diversity program data includes only vendors that are officially registered as a small and diverse business, as defined by the federal System for Award Management website.


MEDIA CONTACT: Chris Hoenig, (609) 350-8599