World Bee Day Highlights Slovenian Culture in Greater Cleveland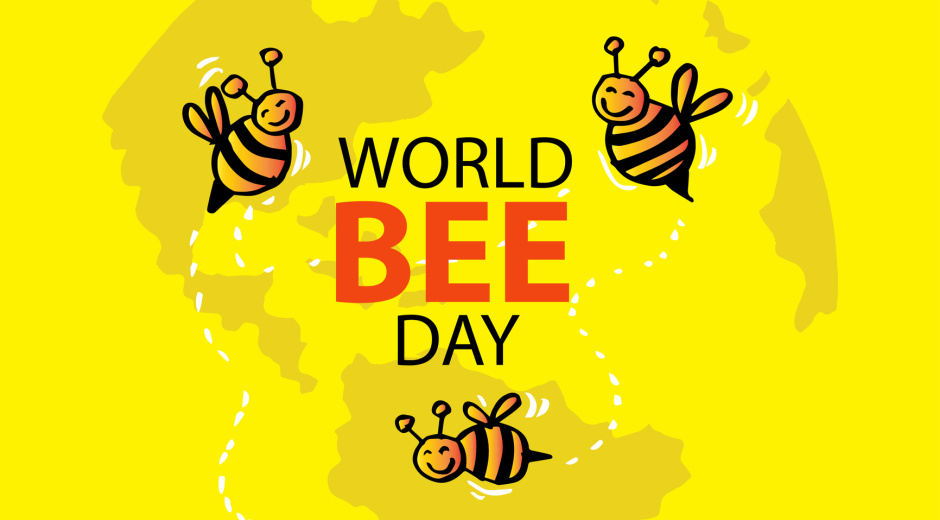 Slovenia is a nation of beekeepers and the birthplace of Anton Janša, a pioneer of modern beekeeping, who is celebrated on May 20 each year for World Bee Day. Cleveland is home to the largest Slovene population outside of Slovenia, and the preservation of honeybees is a topic near and dear to the hearts of many northeast Ohio residents.
Members of FirstEnergy's Cleveland Green Team joined dozens of environmentalists and community members to celebrate World Bee Day on May 20 during a virtual event recognizing local beekeepers and highlighting the importance of creating habitats where pollinators, like bees, can flourish for many years to come.
The event was hosted by the Parma Area Chamber of Commerce and featured guest speakers from the Ohio State Beekeepers Association, American Beekeeping Federation, The Republic of Slovenia Consulate General in Cleveland, Global Cleveland and The Illuminating Company – FirstEnergy's utility that serves the greater Cleveland area. The Illuminating Company co-sponsored the virtual event with AZ Hives North America, Queen Right Colonies and Edward Jones' Financial Advisor Nicky Sulandari.
FirstEnergy and its 10 electric companies support pollinators year-round. As more areas across the United States are developed, the electric utility industry is positioned to create habitats along transmission corridors that benefit a new generation of pollinators. Pollinators thrive in the open areas along transmission rights-of-way because they can find food, nectar and cover to nest that is unavailable in the deep woods. 
With this in mind, FirstEnergy employs integrated vegetation management practices along approximately 24,000 miles of transmission lines to promote and protect pollinators. By replacing incompatible vegetation that could contact power lines with low-growing shrubs and wildflowers, the company is establishing habitats where pollinators can flourish – all while keeping the lights on for customers.
"FirstEnergy has been recognized among the top utilities in the nation for its pollinator-friendly vegetation management practices," said Terry Killeen, external affairs manager of FirstEnergy's greater Cleveland area. "Our vegetation management team remains committed to researching and executing new ideas to help enhance pollinator habitats, and World Bee Day is a great way to celebrate these ongoing efforts."
Six years ago, FirstEnergy sponsored and participated in the Monarch Right-of-Way project with The Ohio State University-Mansfield, along one of the company's transmission corridors. This project has led to many other partnerships and pollinator conservation endeavors that are ongoing today. 
One project focused solely on the preservation of bees along FirstEnergy rights-of-way. A group of student researchers from the SUNY College of Environmental Science and Forestry, in partnership with the Electric Power Research Institute, spent several days surveying the pollinator habitats along a FirstEnergy transmission corridor in the Cleveland area.
All proceeds from the virtual World Bee Day event will be used to fund a honey breakfast program for hundreds of K-12 students in Parma and Cleveland this fall. This program was started in 2014 by the Slovenian Beekeepers Association to promote locally produced honey and food and acknowledge the benefits of eating breakfast. The annual honey breakfast program is held worldwide on the third Friday of November.
"World Bee Day and the honey breakfast program reflect FirstEnergy's core values of making the environment better and our communities stronger," said Killeen. "The Cleveland area is home to more than 80,000 Slovenian Americans, and this is a great way for the entire community to experience their culture and learn more about beekeeping in their country."
For more information on FirstEnergy's environmental and corporate responsibility efforts, visit www.fecorporateresponsibility.com.

MEDIA CONTACT: Lauren Siburkis, (330) 203-8850