FirstEnergy Teams Up with the Cavs Scream Team to Host Dance Clinic at Boys & Girls Club in Cleveland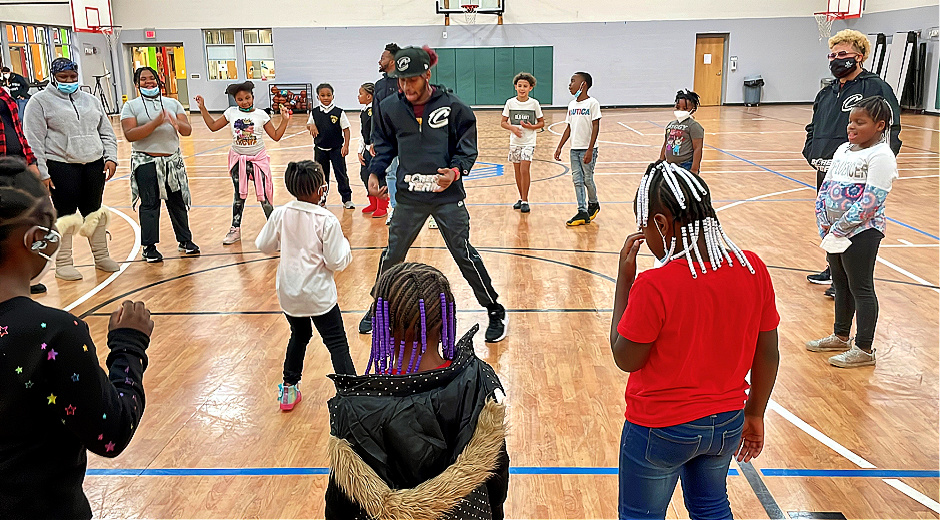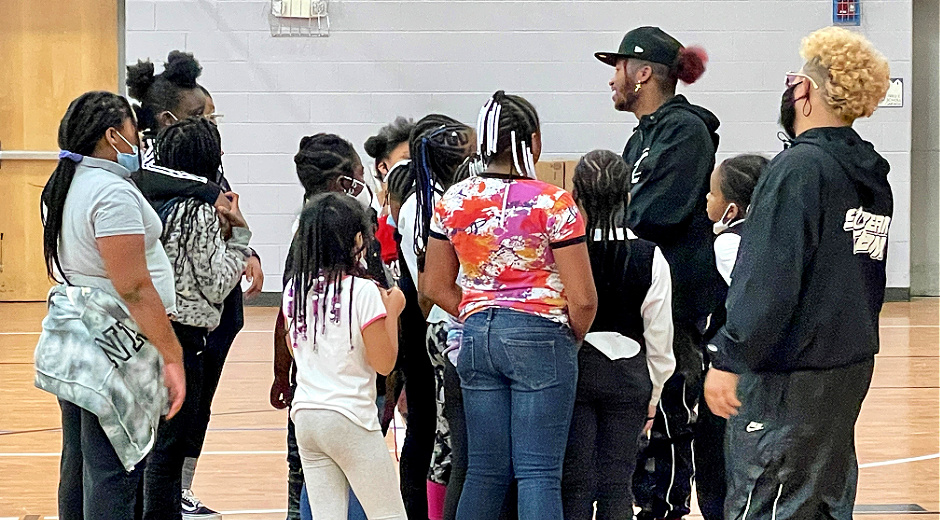 "Don't be shy, let me see your moves!" Cavs Scream Team member Tic eagerly shouted to a group of fifth and sixth graders from Mound Elementary School in Cleveland as they gathered at the Broadway Boys & Girls Club for an after-school dance lesson.
As part of its sponsorship of the Cleveland Cavaliers, FirstEnergy recently partnered with the team's hip-hop dancers to host a free dance clinic for nearly 50 children between the ages of 5 and 13.

While some of the children were timid at the start of the clinic, the encouragement they received from their peers and Scream Team dancers got them up on their feet in no time. They spent an hour learning step-by-step dance moves to songs like "Move Your Feet" by Junior Senior, and then split into two groups to put all the moves together for a dance off. At the end of the session, each child took turns showing off their signature dance moves in the middle of a large circle.

"Members of the Scream Team serve as ambassadors of the Cleveland Cavaliers organization, spreading our culture of pure determination, passion, fun and excitement throughout the community," said Wincy Wong, director of corporate partnership marketing for the Cavs. "As soon as we walked into the Club, we knew we were in a special place filled with energetic children eager to learn from our dancers, and we were thrilled to partner with FirstEnergy to make this event happen."

FirstEnergy is no stranger to the Boys & Girls Clubs in Cleveland. Over the past six months, the company has leveraged its sports sponsorships with the Cleveland Indians, now Guardians, and Cavs to benefit at-risk children across northeast Ohio.

In June, FirstEnergy and the Guardians kicked off the summer break for local youth by providing 200 Scholastic Summer Book Packs to Broadway Boys & Girls Club members to promote reading while they are out of the classroom. The company also partnered with the baseball team in August to host a live electrical safety demonstration for more than 30 children at the King Kennedy Boys & Girls Club in Cleveland.

Boys & Girls Clubs of America supports all youth and teens – of every race, ethnicity, gender, gender expression, sexual orientation, ability, socioeconomic status, and religion – in reaching their full potential as productive, caring and responsible citizens. The organization's mission aligns with FirstEnergy's commitment to making its customers' lives brighter and communities stronger and reflects the company's core values of diversity, equity and inclusion, social responsibility and teamwork.

"We are proud to partner with our professional sports teams to host programs that have a positive and lasting impact on the lives of hundreds of children across Cleveland," said Lorna Wisham, vice president of corporate affairs and community involvement at FirstEnergy.
To learn more about FirstEnergy's community involvement initiatives, visit www.firstenergycorp.com/community.
MEDIA CONTACT: Lauren Siburkis, (330) 203-8850