FirstEnergy and Cleveland Cavaliers Host Free Scholastic Book Fair for Nearly 300 Cleveland Students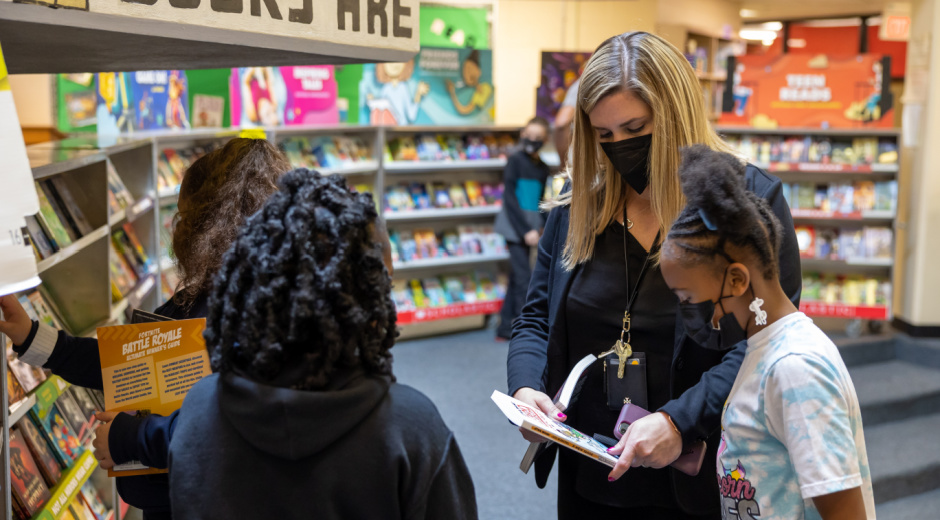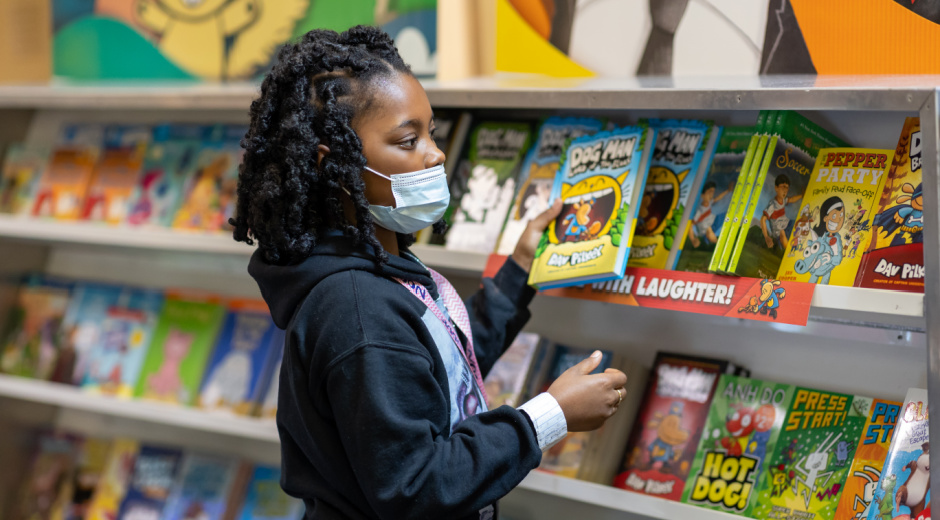 Ten-year-old Harmony Torres had a game plan when she arrived at her school's book fair in the lobby of Denison Elementary in Cleveland.
The fifth grader has two younger siblings and wanted to find books that not only honed her reading skills, but also interested her brother and sister.

"I love reading to people, especially my little brother and sister, so I chose books that all three of us would enjoy reading during the upcoming holiday breaks," said Torres, who selected adventure fiction novels "Stranger Things: Into the Fire" and "Ranger in Time: Escape from the Great Earthquake."
Torres was one of nearly 300 Denison students in grades pre-K through 8 who hand-selected two free books at a special Scholastic Book Fair sponsored by the Cleveland Cavaliers and FirstEnergy. As part of its sponsorship of the Cavs, FirstEnergy also plans to host upcoming book fairs at an Akron-area school and two Boys & Girls Clubs in northeast Ohio.

According to the U.S. Department of Education, students who have access to various reading materials in their homes – including books, newspapers and magazines – are more likely to earn higher reading proficiency scores compared to their peers with limited reading materials.

"Arming students with more books in their home will help them improve as readers and it encourages lifelong reading at an early age, which is crucial in this digital age," said Jennifer Sullivan, principal at Denison Elementary. "We are so grateful to the Cavs and FirstEnergy for this opportunity to enhance our students' literacy skills."

Over the past six months, FirstEnergy has leveraged its sports sponsorships with professional sports teams in Cleveland to benefit at-risk children across northeast Ohio and enhance their literacy skills.

In June, FirstEnergy and the Cleveland Indians, now Guardians, kicked off the summer break for local youth by providing 200 Scholastic Summer Book Packs to Broadway Boys & Girls Club members to promote reading while they are out of the classroom. Kids who read the four books in their book pack received two tickets to a Cleveland baseball game.

"We support programs that help our local youth succeed in school and develop lifelong skills that will make them employable adults in the future, even at FirstEnergy," said Lorna Wisham, vice president of corporate affairs and community involvement at FirstEnergy.
To learn more about FirstEnergy's community involvement initiatives, visit www.firstenergycorp.com/community.
MEDIA CONTACT: Lauren Siburkis, (330) 203-8850