Employee Business Resource Groups (EBRGs)
Employee business resource groups were established around a common dimension of diversity and provide employees and their allies with networking, mentoring, coaching, recruiting, individual development and community outreach opportunities. EBRGs are voluntary, employee-led groups, and all employees are welcome to join an EBRG that resonates with them.
MOSaic – Serves as a resource to FirstEnergy's people of color and their allies and seeks to further strengthen recruitment, development and advocacy of people of color.

Veterans & Allies – Strives to positively influence the organizational culture by ensuring the hiring and development of veterans.
Women in Leadership – Develops current and future women leaders for senior management positions and addresses the challenges of work-life balance.
Alternate Current – Strives to enhance the health and well-being of the LGBTQ+ community within FirstEnergy by providing a safe and supportive environment through a partnership between corporate leadership, community members and participating employees.

THRIVE – Serves as a resource for mental wellness and advocates for employees with physical and mental disabilities and major illnesses, as well as family members and friends who support and assist them. The group is committed to fostering an inclusive work environment where employees of all abilities are empowered to be authentic, valued and respected.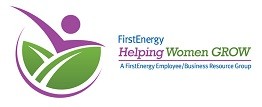 Helping Women GROW – Ensures the professional and personal development of women in our customer contact centers and develops women leaders across the company through mentorship opportunities.

Family Network – Provides workplace support to foster balance between career and family, while raising awareness of issues facing caregivers and taking steps to positively change our culture around caregiving.

Powering Professionals – Provides the opportunity to connect, engage and grow through professional development, education, events and community involvement. Our vision is to grow professionals and future leaders by supporting your growth, expanding your knowledge and shaping the future of our company and the energy industry through internal and external opportunities.