Stay Safe While Working and Playing Outdoors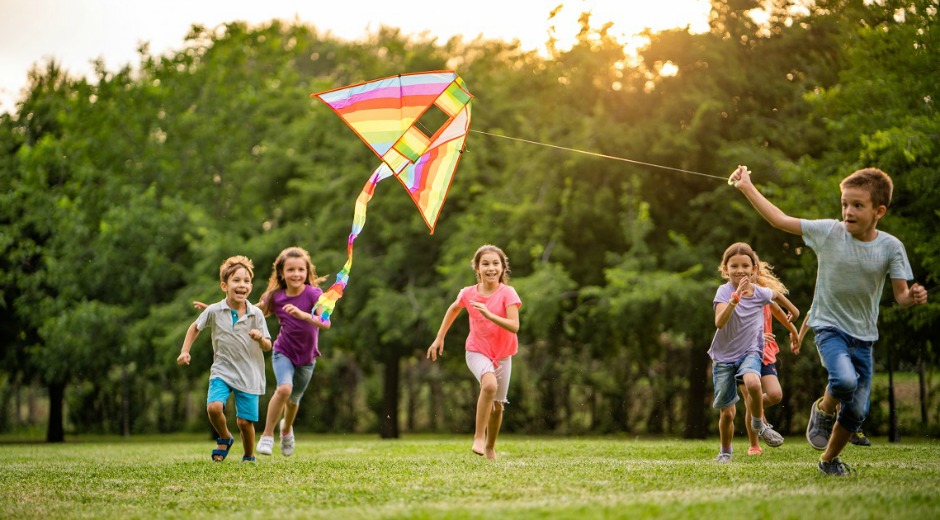 Spring has sprung, grass is getting greener and outdoor activities are back on our schedules. May is Electrical Safety Month, so there's no better time to review a few tips to help you stay safe as you start spending more time outdoors.
Take Precautions When Working Near Electrical Equipment
Always be aware of where power lines are located, particularly if you are performing overhead work like trimming trees or cleaning gutters. Pole saws and ladders can conduct electricity, and the safest way to avoid danger is to keep well away from lines and electrical equipment.
Never touch a power line, particularly the service line into your house. While most power lines are insulated, weather or falling debris can damage the insulation over time and reduce its effectiveness. Also keep clear of the green metal electrical boxes you may find in areas with underground electrical service. Like the transformers mounted on utility poles, these boxes contain equipment that converts higher voltage electricity to lower voltage power used in homes. If you notice one of these transformers has been damaged, keep clear and call 888-LIGHTSS (888-544-4877) immediately to report it.
If you have an outside digging project on your schedule, please remember to call 8-1-1 at least three days before you start digging – no matter the size of the project. Your local One-Call organization will locate and mark underground utility lines on your property. This free service can help prevent an expensive or dangerous mistake.
Spring can also bring storms that damage trees and branches, which in turn can fall onto electric wires or utility poles. If you see a downed line, always assume it is live and never approach it. Stay at least 30 feet away from it and keep your pets away, as well. As branches and debris may be tangled up in wires that are difficult to see, please keep clear until our crews have assured the area is safe. Call us at 888-LIGHTSS (888-544-4877) or call 911 to report the downed line as soon as possible.
View more outdoor safety tips, including guidelines for operating power tools and maintaining outdoor lighting.
Play and Explore Safely
Children, too, need to think about electrical safety as they play and explore this spring. Do not fly drones, motorized airplanes or kites near any overhead lines to assure safety. Additionally, balloons – particularly metallic foil balloons – can cause power outages, as well as create safety hazards or injuries if they become tangled in energized equipment. If a toy or balloon becomes tangled in a power line, call 888-LIGHTSS (888-544-4877) so a crew can safely retrieve it.
Never climb a tree that is growing near or into overhead lines or near a utility pole. Also, never climb on utility poles or other infrastructure, in particular transmission towers or substation fences. These activities are extremely hazardous and can result in very severe injuries.
Stop. Look. Live.
Each year, people are injured or killed by accidental contact with electrical equipment, contact that can be avoided if we all stop to think about our safety. If you are unsure whether an activity poses a safety risk, you should:
STOP. Stop doing what you're doing.
LOOK. Look around for potential utility hazards and ways you might come into contact with utility infrastructure, and find a way to avoid the hazard.
LIVE. Your safety is in your hands.
View our other National Electrical Safety Month features:
CONTACT: Chris Eck, 330-384-7939