Ohio Edison Wrapping Up Energy Grid Enhancements to Promote Economic Growth in Rural Portage County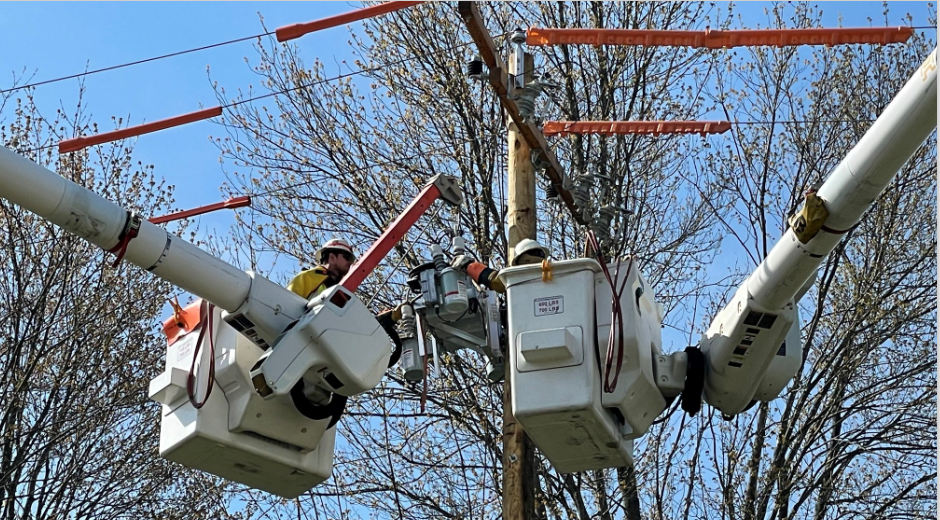 AKRON, Ohio, March 15, 2023 -- FirstEnergy (NYSE: FE) electric company Ohio Edison is wrapping up energy grid enhancements in northern Portage County that will help promote economic growth and provide an alternate source of power for hundreds of residents and businesses in the Mantua area.
"The work in Mantua provides new equipment capabilities and backup power lines that will meet the energy needs of industrial customers looking to relocate or establish their business here," said Pat Mullin, acting president of FirstEnergy's Ohio operations. "This project complements grid modernization work completed across our entire service area over recent years that has resulted in fewer and shorter outages, particularly during the winter and summer storm seasons."

Over the past six months, the company relocated and replaced approximately two miles of power lines along State Route 44 and Dudley, Infirmary and Beck roads with new aluminum wire to carry more electricity and make the line more durable against elements like lightning, wind and abnormal weather conditions. Crews also installed 22 new transformers that will provide safe and flexible voltage ranges for customers of varying energy needs.
With the work complete, a local construction firm will be able to develop a several-hundred-acre property off Beck Road to suit energy-intensive customers in the future. This work will also strengthen the local energy delivery system by providing a backup power feed that will help keep the lights on for customers if wires or equipment on their regular line are damaged or need to be taken out of service.
Beyond the infrastructure upgrades in the Mantua area, the company plans to complete tree-trimming work this year along local power lines to reinforce existing infrastructure and minimize the impact of damage caused by severe weather.
Ohio Edison serves more than one million customers across 34 Ohio counties. Follow Ohio Edison on Twitter @OhioEdison and on Facebook at www.facebook.com/OhioEdison.
FirstEnergy is dedicated to integrity, safety, reliability and operational excellence. Its 10 electric distribution companies form one of the nation's largest investor-owned electric systems, serving customers in Ohio, Pennsylvania, New Jersey, West Virginia, Maryland and New York. The company's transmission subsidiaries operate approximately 24,000 miles of transmission lines that connect the Midwest and Mid-Atlantic regions. Follow FirstEnergy online at www.firstenergycorp.com and on Twitter @FirstEnergyCorp.
CONTACT: News Media Contact: Lauren Siburkis, (330) 203-8850; Investor Contact: Irene Prezelj, (330) 384-3859