New Substation Energized to Deliver Safe, Reliable Power to Potomac Edison Customers in Frederick County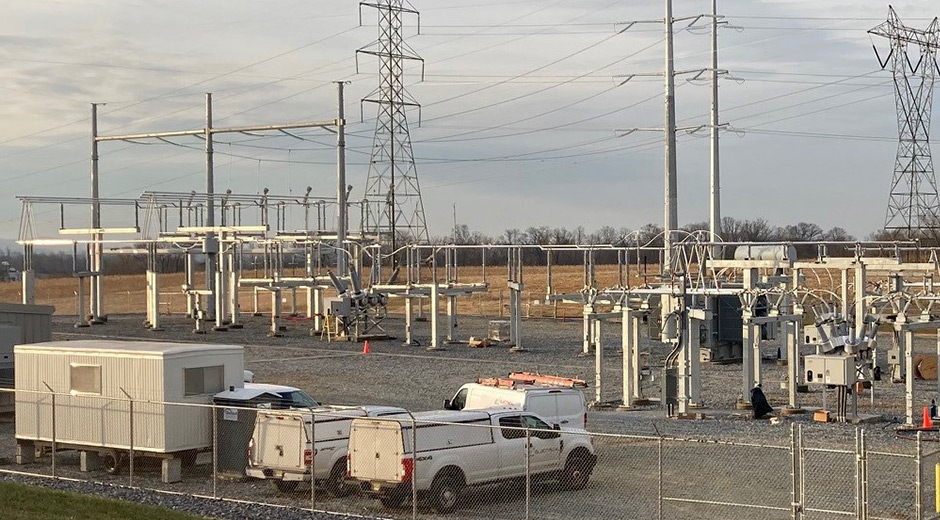 WILLIAMSPORT, Md., March 16, 2023 -- Potomac Edison, a subsidiary of FirstEnergy Corp. (NYSE: FE), has energized a new substation in Frederick County, Maryland, that will help enhance energy grid reliability for approximately 7,900 customers in the Brunswick, Jefferson and Petersville areas.
Population growth and new housing developments in Frederick County have driven an increase in the demand for electricity in the area. According to data from the United States Census Bureau, the population in Brunswick grew 37% from 5,870 residents in 2010 to an estimated 8,046 residents in 2021.

The new substation, which sits on nine acres of land in Jefferson, works like an off-ramp on a highway by converting electricity from the regional transmission system to a lower voltage that is distributed to local homes and businesses.
"Increasing the capacity of the local electric system through this project will help reduce extended outages for thousands of customers we serve," said Linda Moss, president of FirstEnergy's Maryland operations. "We continually invest in system enhancements such as this as part of our commitment to delivering safe, reliable power to all of our customers."
Potomac Edison invested $9.9 million in 2022 to complete other service reliability projects that will help enhance electric service and minimize the impact of power outages for thousands of customers in Maryland. The company also received approval from the Maryland Public Service Commission to complete additional service reliability projects in 2023.
Potomac Edison serves approximately 280,000 customers in all or parts of Allegany, Carroll, Frederick, Garrett, Howard, Montgomery, and Washington counties. The company also serves about 151,000 customers in the Eastern Panhandle of West Virginia. Follow Potomac Edison at www.potomacedison.com, on Twitter @PotomacEdison, and on Facebook at www.facebook.com/PotomacEdison.
FirstEnergy is dedicated to integrity, safety, reliability and operational excellence. Its 10 electric distribution companies form one of the nation's largest investor-owned electric systems, serving customers in Ohio, Pennsylvania, New Jersey, West Virginia, Maryland and New York. The company's transmission subsidiaries operate approximately 24,000 miles of transmission lines that connect the Midwest and Mid-Atlantic regions. Follow FirstEnergy online at www.firstenergycorp.com and on Twitter @FirstEnergyCorp.
News Media Contact: Hannah Catlett, (440) 554-5346 or Investor Contact: Irene Prezelj, (330) 384-3859