LindenPointe Entrepreneurship Academy Sets Western Pennsylvania Students Up for Success in College and Beyond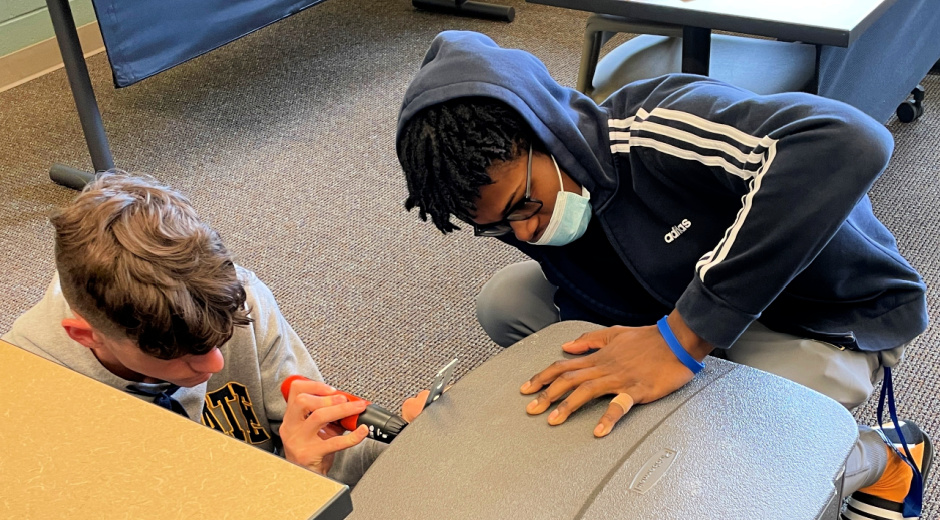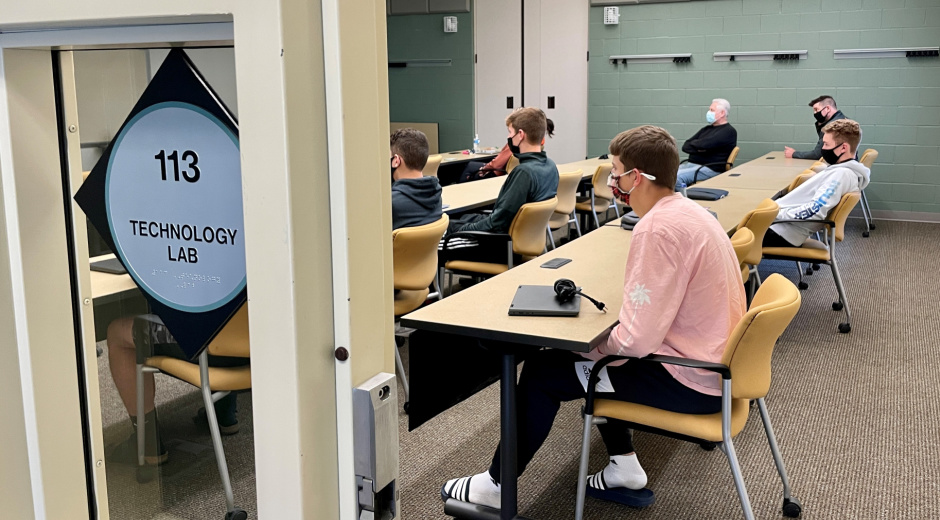 FirstEnergy is privileged to serve more than six million customers across its service area, spanning from Ohio to the Jersey Shore. Nestled in each community are hundreds of unique stories about the residents, businesses and organizations we serve. We provide them with the power and support they depend on each day to continue making a difference in their local communities, and we look forward to sharing their stories with you.

This time next year, Jailen Roye will be wrapping up his freshman year at Boston University.

"It's a pretty surreal feeling, but I'm ready," said the 18-year-old high school senior from Farrell, an urban city of less than 5,000 people located in western Pennsylvania.
Roye is one of more than 20 high school seniors who has spent half of his school days this year at the LindenPointe Entrepreneurship Academy (eAcademy) in Mercer County. An aspiring pediatrician who plans to pursue a degree in biochemistry, Roye said the eAcademy has armed him with lifelong skills that have prepared him for college and beyond.
"This program has taught me how to communicate and work effectively with people who have totally different backgrounds and personalities than I do," he said. "It's also given me a solid foundation in business that will benefit me later in life if I choose to open a private practice."
The eAcademy is a unique educational program created through a collaborative partnership involving the City of Hermitage and eCenter@LindenPointe, a local business incubator, as well as 11 Mercer County school districts: Commodore Perry, Farrell, Greenville, Grove City, Hickory, Kennedy Catholic, Mercer, Sharon, Sharpsville, Union and West Middlesex.
Launched in 2014, the eAcademy encourages economic development in the region by giving local high school students a year-long, practical work experience in which they partner with business leaders to develop entrepreneurial skills. Among those businesses are Penn Power and FirstEnergy, whose employees have volunteered hours of their time over the years to mentor students and help them develop their business ideas.
"Navigating the school year during the pandemic was especially challenging for us because our program focuses on collaborative, in-person learning experiences that heavily involve field trips to local businesses," said Lisa Evans, program director of the eAcademy.
Penn Power and FirstEnergy played a key part in helping to enhance the students' learning experience during the pandemic by providing a $10,000 FirstEnergy Foundation gift to upgrade the audio and video conferencing equipment in an eAcademy classroom.
"Upgrading our technology allowed us to continue hearing and learning from local business leaders so that our students could get the most out of this entrepreneurship program," said Evans. "We are extremely thankful for the relationship we've built with Penn Power and FirstEnergy and their support touches the lives of many local students."
For Roye, giving up field trips was the toughest part of learning during the pandemic because he looked forward to interacting with people within the community and seeing how they run their businesses.
"Even though I would have preferred to experience the eAcademy's offerings in person, the technology in our classroom allowed us to continue bringing the community to us," he said. "Not many students can say they had the valuable virtual experiences that we did."
In addition to the FirstEnergy Foundation's support of the eAcademy, the Foundation has donated more than $3.4 million to nearly 100 organizations across its six-state service territory as part of its "Investing with Purpose" initiative.
The funds support organizations that advance health and safety, workforce development, educational and social justice initiatives. The grants, awarded in December 2020, represent the first round of approximately $7 million in charitable contributions the Foundation will award as part of the program. 
MEDIA CONTACT: Lauren Siburkis, (330) 203-8850