FirstEnergy Line Worker and Spouse Provide Essential Services During COVID-19 Pandemic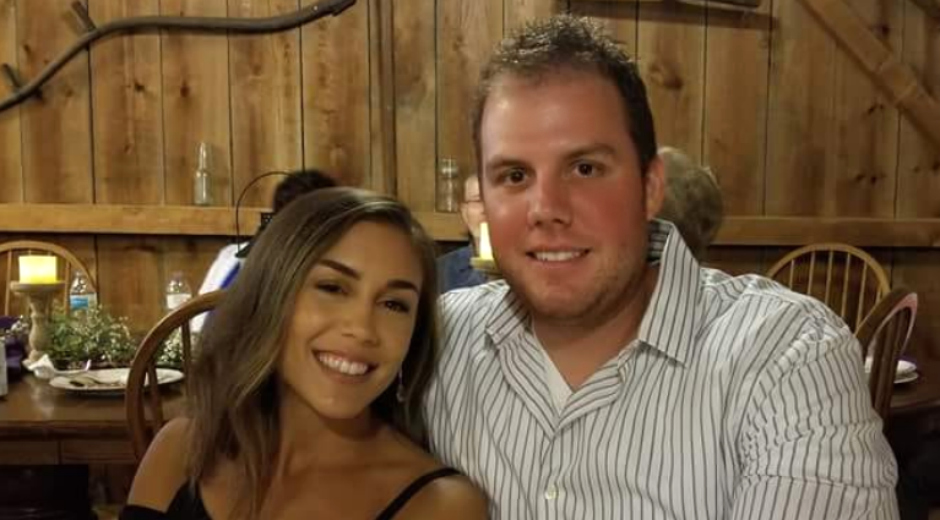 Business has been everything but usual in the Larubina household during the COVID-19 pandemic. But Joe, a FirstEnergy line worker, and his wife, Jessica, a nurse, wouldn't have it any other way.
"This is the time for us to rise to the occasion and provide the essential services our communities depend on," said Joe Larubina, who has worked out of The Illuminating Company's Mayfield Service Center for 10 years.
Electricity is a basic necessity that families rely on all day, every day. And the coronavirus emergency has made electric service even more important as states roll out business shutdowns and shelter-in-place orders that require people to stay in their homes. That's why FirstEnergy continues to update policies and health procedures that protect employees and the public while also providing the power customers need.
"It's extremely gratifying to know that I do a job not many people can do," said Larubina. "When a storm hits and customers have been without power for hours or days, the joy and gratitude they express when they hear our trucks coming down the road is one of the reasons why I love this type of work."
Over the past several weeks, Larubina said the daily routine for line workers has changed – but it has quickly become the "new normal" because safety has always been their top priority when they report to work each day. Some of the recent changes include splitting line workers and field personnel into smaller work units to support social distance between employees. Additionally, each unit of three to four workers has a different reporting location to avoid having a large group of workers together at one time.
With all the potential safety risks associated with line work, Larubina said these days, he is most concerned about his wife's health and wellbeing since she's a nurse at the Cleveland Clinic.
"Patients rely on our healthcare workers now more than ever, even for emotional support as they face long hospital stays alone without their families," he said. "I am proud of the work Jessica does and although I do worry about her, I know she is extremely professional and following all procedures to ensure her health and safety."
Larubina said part of the couple's new routine includes disinfecting all personal belongings before they leave work and undressing in their garage to keep germs out of the house.
"At the end of the day, we know we're helping people during one of the biggest emergencies our country has ever faced," said Larubina. "We support each other and understand the sacrifices that come with our careers. We are certainly getting through this together like so many other families."
As FirstEnergy continues its work to keep the power flowing, customers will likely see employees, like line workers and tree crews, completing essential work in the field. People might have questions or want to say hello, but for the safety of the employees and the public, the company reminds everyone to please stay far away from them during this time and practice social distancing. 
CONTACT: Lauren Siburkis, (330) 203-8850