FirstEnergy Introduces Redesigned Website
Part of continued effort to improve communications with customers and stakeholders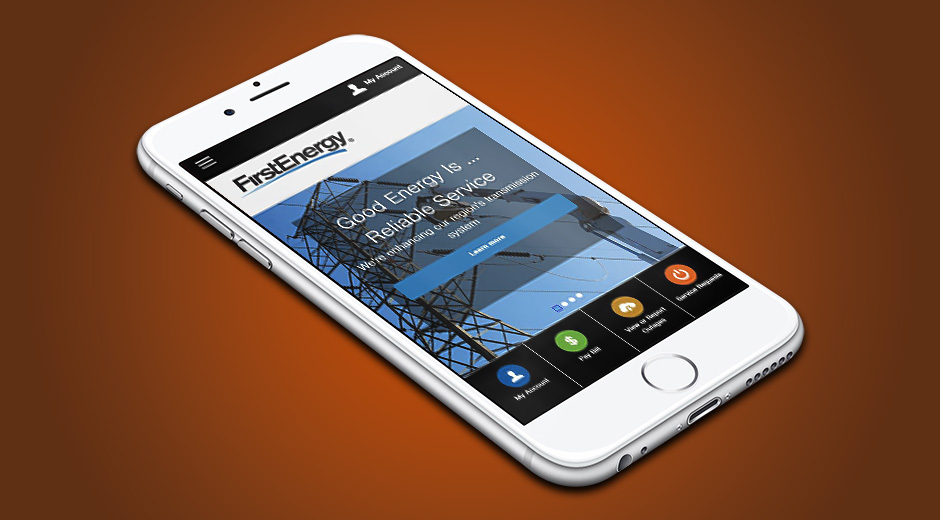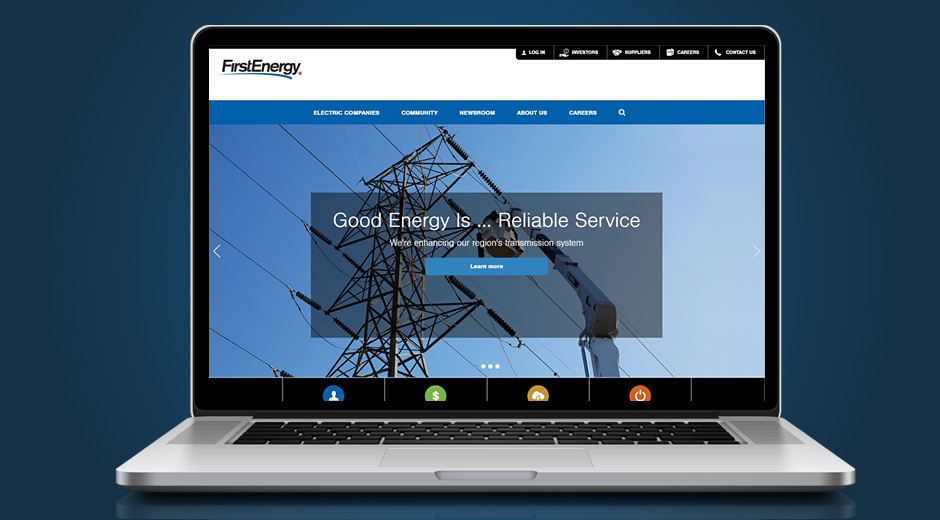 AKRON, Ohio, Aug. 3, 2017 -- The websites for FirstEnergy Corp. (NYSE: FE) and its 10 electric companies are being transformed with a new, user-friendly layout and design that is optimized for any device or screen size.
"Our redesigned website recognizes that customers and other stakeholders expect immediate access to the information and transactions they need," said Gretchan Sekulich, FirstEnergy's vice president of Communications and Branding. "Our new site includes a clean, modern layout, with content that is easy to consume on smart phones and tablets, as well as computers."
Phase one of the redesigned site includes a new corporate home page at www.firstenergycorp.com that promotes key initiatives, highlights frequent customer transactions and provides flexible spaces to share company news and programs. Each of the 10 electric company home pages have also been redesigned to make it easier for customers and stakeholders to find the information they need.
FirstEnergy has also introduced a redesigned newsroom, outage reporting, safety information, help section, and customer account area, where customers can manage their account settings, pay bills, sign up for alerts or electronic billing, submit meter readings and conduct other transactions. The redesign will roll out to the remainder of the website in phases through the first half of 2018.
The new site replaces the mobile FirstEnergy website that was launched in 2013, which provided only a streamlined selection of content.
This project is part of the company's ongoing effort to enhance service to its utility customers. FirstEnergy also offers a recently updated smartphone app, text messaging and alert services, a 24/7 Power Center that provides outage locations, causes and restoration estimates, and Facebook and Twitter accounts for each of its 10 operating companies. More information about these communication tools can be found at www.firstenergycorp.com/connect.
Customers of FirstEnergy's 10 utilities can navigate directly to their electric company website through the following links:
FirstEnergy is dedicated to safety, reliability and operational excellence. Its 10 electric distribution companies form one of the nation's largest investor-owned electric systems, serving customers in Ohio, Pennsylvania, New Jersey, West Virginia, Maryland and New York. The company's transmission subsidiaries operate more than 24,000 miles of transmission lines that connect the Midwest and Mid-Atlantic regions. Follow FirstEnergy on Twitter @FirstEnergyCorp or online at www.firstenergycorp.com.
CONTACT: News Media - Tricia Ingraham, (330) 384-5247