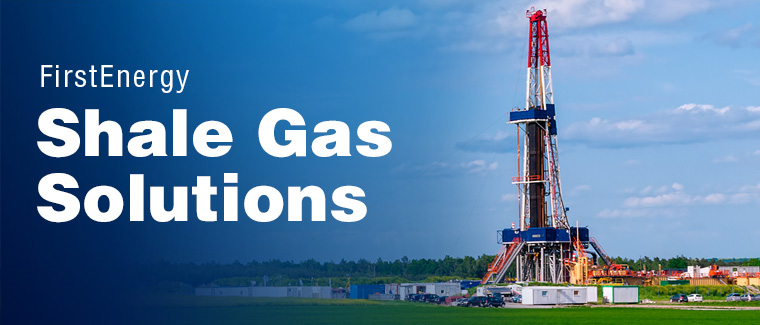 If you are investing in the Marcellus or Utica shale fields, whether upstream, midstream or downstream, we are here to help.
FirstEnergy's electric utility service area overlays much of the Marcellus and Utica shale fields across Pennsylvania, Ohio, West Virginia and Maryland. We know the territory, we understand your needs, and we can help make your venture a success.
Contact us today to learn how our Rapid Response Shale Team can help you navigate through regulatory, economic development, and energy delivery needs so your business can move forward quickly, efficiently, and profitably.