Information about the Bruce Mansfield Plant and Little Blue Run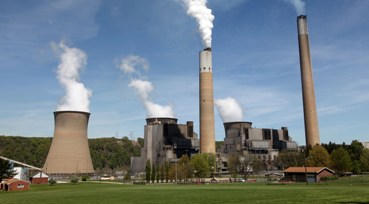 The Bruce Mansfield Plant, located in Shippingport, is the largest electric power plant in Pennsylvania, and one of the largest in the country. Owned and operated by FirstEnergy Generation LLC, a subsidiary of FirstEnergy Corp., the plant's three generating units produce enough electricity to power more than 1.5 million homes.
The Bruce Mansfield Plant utilizes scrubbers to remove sulfur dioxide (SO2) from the plant's emissions. As part of this process, coal combustion byproducts (CCBs) are created.
FirstEnergy Generation Corp. - Bruce Mansfield Plant

Currently, the CCBs are stored at a residual waste disposal facility known as Little Blue Run in Greene Twp., Pa., that is permitted by the Pennsylvania Department of Environmental Protection (DEP).
In December 2012, a Consent Decree between FirstEnergy Generation Corp. and DEP was finalized, setting December 31, 2016, as the last date wet scrubber material can be placed in Little Blue Run.
In March 2013, as required by the Consent Decree, FirstEnergy Generation LLC submitted a proposed closure plan for Little Blue Run to DEP for its review. DEP issued a final closure permit in April 2014.
The documents are available here:
---
Additional Information
FirstEnergy created this website as part of its community outreach efforts and to provide a trusted source of information about Little Blue Run:
Contact Us
Questions or comments? Click here to send an email, or call 724-643-2201.